Baray Special
Rating: 2.5/5 - Votes: 3 - Views: 24177
Today is a Baray Special make aloo baray or dahi baray whichever you like....but change the taste of the menu little bit by adding corny potaotes with cheese macaroni. have cold coffee today with Kaju Katli in dessert.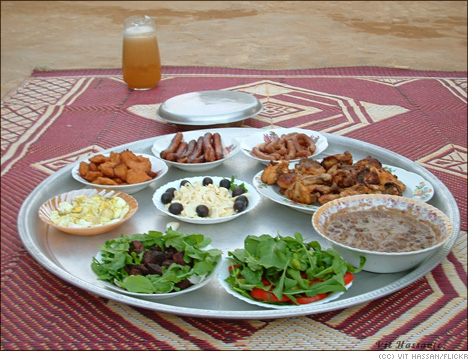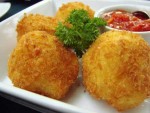 Aalo Baday
An easy and unique snack for your family specially in Ramadan. It goes well with Tomato Ketchup.
Rating: 4.5/10 - Votes: 11 - Views: 30950
---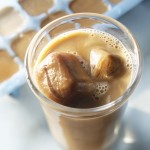 Cold Coffee
An excellant drink for coffee lovers in summer.
Rating: 5/10 - Votes: 3 - Views: 13453
---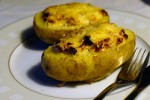 Corny Potatoes
Mouthwatering preparation of potato jackets stuffed with corn and baked in the oven topped with cheese
Rating: 5/10 - Votes: 1 - Views: 7520
---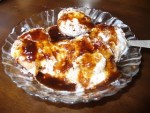 Fresh Dahi Baray
A great starter or a cold appetizer dahi baras are lentil (urad dal) based savory balls which are smothered with frothy fresh curds and sprinkled with spices like chilli pwd, cumin pwd, chaat masala or black salt and serve with a tangy-sweet tamarind chut
Rating: 4.5/10 - Votes: 3 - Views: 13512
---

Kaju Katli
Kaju katli is an Indian sweet similar to a barfi. It is made from cashews, sugar, cardamom powder and ghee.
Rating: 5/10 - Votes: 3 - Views: 8756
---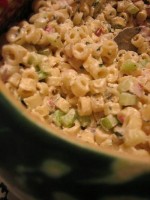 Macaroni With Cheese
A classic macaroni salad recipe made with chopped vegetables and cheese, along with seasonings...
Rating: 5/10 - Votes: 1 - Views: 7101
---