Dahi Bara Special
Rating: 3/5 - Votes: 9 - Views: 30935
Lentil dumplings in yougurt, tasty Samosas, Chicken Puffs and Icee.... looks like a light iftari but how about Walnut Cake and Pasanda Dry in dinner??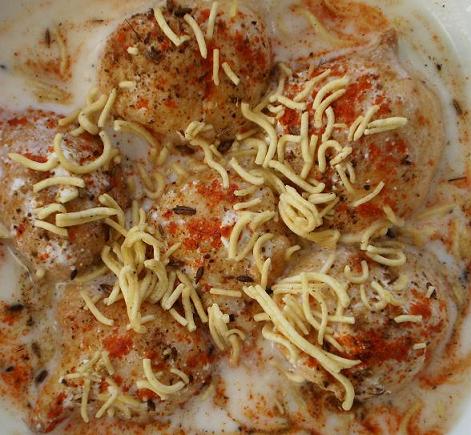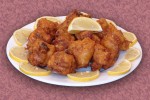 Chicken Puffs
Tender chicken pieces, coated in rich crispy batter of onion and green chillies.
Rating: 3/10 - Votes: 7 - Views: 23776
---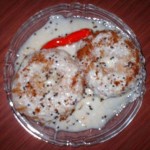 Dhai Baray
Dahi Bara is a favourite street-food in Pakistan. Dara Bara is urad dal fritters in spicy yogurt gravy. You can't escape from the aroma if its on ur kitchen table.Very enticing, I should say!
Rating: 3.5/10 - Votes: 10 - Views: 32493
---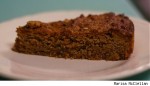 Favorite Walnut Cake
These cakes are usually soaked in very sweet syrup and If you eat this in Greece, possibility is that it is too sweet, but if you make it at home, you can make it to your taste. Can be served with whipped cream or ice-cream.
Rating: 5/10 - Votes: 1 - Views: 6317
---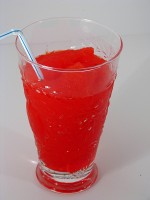 Icee
Icee a great frozen drink and a liquid doze of sugar. They are very smooth and the flavor lasts until the very last sip. Truly refreshing.
Rating: 5/10 - Votes: 1 - Views: 9045
---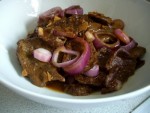 Pasanday Dry
Beef cooked with special marinated homemade spices, herbs and served with any sauce and naan.
Rating: 5/10 - Votes: 2 - Views: 9040
---

Samosa
Indias most popular appetizer.
Rating: 5/10 - Votes: 1 - Views: 10828
---