Bread Pakoras Special
Rating: 3/5 - Votes: 8 - Views: 41395
Who doesnt like pakoras!!!! this Bread Pakora recipe will be an add on to our menu of paneer Pakoras with kachori and Eggplant Dip.Fruit smoothee will work best for drink and dessert.For dinner try this yummy karahi mince recipe.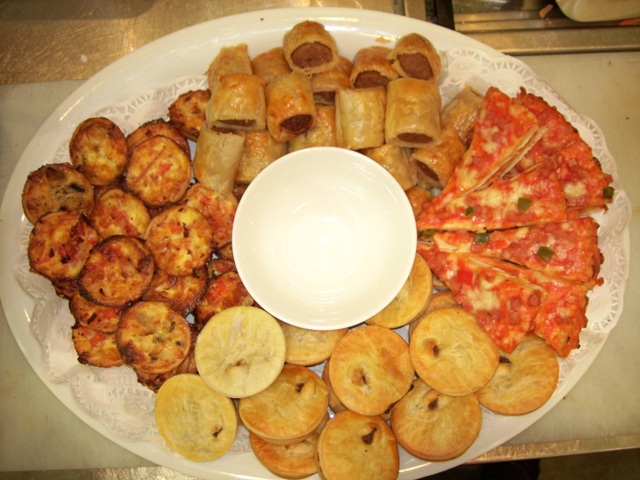 Bread Pakora Recipe
Learn to make Bread Pakora Recipe by Manjula, Indian Vegetarian Gourmet.
Rating: 2.5/10 - Votes: 14 - Views: 20802
---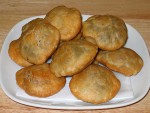 Crispy Kachori
A Kachori is a stuffed deep fried bread. The most favorites of all are the aloo kachori, daal kachori and pyaz (onion) kachori.The stuffing can vary from person to person depending on their individual choices. This khasta moong daal Kachori is a good start.
Rating: 3.5/10 - Votes: 10 - Views: 17508
---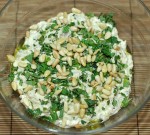 Eggplant Dip
This mouth watering eggplant dip is very simple to make but very flavorful.
Rating: 5/10 - Votes: 2 - Views: 7236
---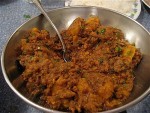 Karahi Mince
Mince beef cooked in authentic spices. Enjoy...
Rating: 3.5/10 - Votes: 2 - Views: 12816
---
Summer Fruits Smoothie
This is a great smoothee consisting of Banana, Raspberry and Apples.
Rating: 3.5/10 - Votes: 3 - Views: 6819
---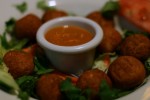 Tasty Paneer Pakora
These paneer pakoras are very tasty. You can either deep fry or oven-bake them.A delicious way to get calcium and vitamin A into you, with few carbs!
Rating: 5/10 - Votes: 1 - Views: 8039
---