Home :: Meals :: Eid Special
Eid Ul Fitr Special
Rating: 2/5 - Votes: 12 - Views: 32267
Celeberate first day of Eid with delicious Siwayan in breakfast and pulao, Qorma and Russian Salad in lunch. Make sure to try this Zarda rice recipe to make a traditional Pulao/Zarda feast.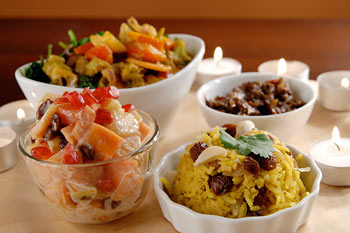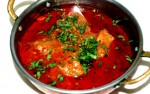 Chicken Korma
Korma, a classic Non-vegetarian Dish is cooked in yougurt gravy. The flavor of this dish is further enhanced by using Mint and Cilantro and squeezing a dash of lime just before serving. Korma is a great accompaniment with Steamed Rice or naan.
Rating: 3.5/10 - Votes: 15 - Views: 33636
---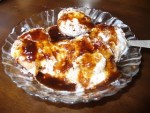 Fresh Dahi Baray
A great starter or a cold appetizer dahi baras are lentil (urad dal) based savory balls which are smothered with frothy fresh curds and sprinkled with spices like chilli pwd, cumin pwd, chaat masala or black salt and serve with a tangy-sweet tamarind chut
Rating: 4.5/10 - Votes: 3 - Views: 14356
---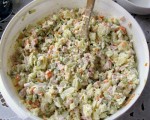 Russian Salad
Russian Salad is a healthy and nutritious recipe. Learn how to make/prepare Russian Salad by following this easy recipe.
Rating: 3.5/10 - Votes: 8 - Views: 22408
---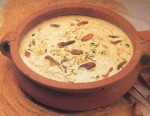 Siwayan
Siwayan is a very popular sweet dish that is widely cooked on the special occasion of Eid.
Rating: 4/10 - Votes: 2 - Views: 18629
---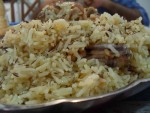 Yakhni Pulao
This dish is a great accompaniment for any main course, be it vegetarian or meat-based.
Rating: 4.5/10 - Votes: 4 - Views: 21281
---

Zarda Rice
Rating: 3/10 - Votes: 8 - Views: 19888
---

Zarda Rice
Rating: 3/10 - Votes: 8 - Views: 19888
---