Home :: Meals :: Eid Special
Eid-Ul-Adha Kaleji Meal
Rating: 3/5 - Votes: 4 - Views: 21609
Festive Sheer Khurma, delicious Dahi baras, flavorful Kaleji, Unforgetable Behari boti, Aromatic Handi Biryani and Everyone's favorite Nargisi Koftay are several options of Eid Menu.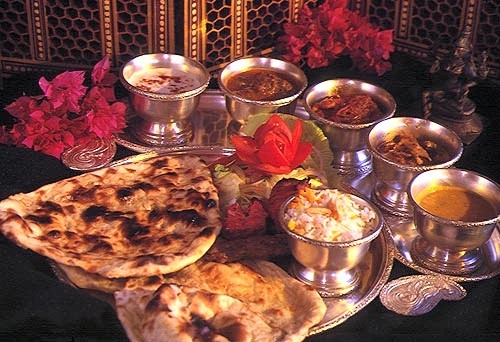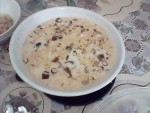 Basic Sheer Khurma Recipe
Sheer Khurma is a festival vermicelli pudding prepared on important occasions.
Rating: 1.5/10 - Votes: 3 - Views: 8714
---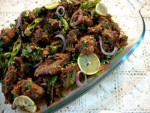 Behari Boti
Marinated chunks of meat in yogurt and spices and cook on low heat.
Rating: 4/10 - Votes: 11 - Views: 14583
---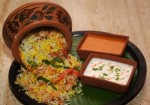 Handi Biryani
Delicious Biryani cooked in a traditional and authentic style.
Rating: 4/10 - Votes: 3 - Views: 11745
---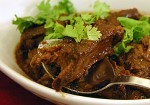 Kaleji
This is a very flavorful dish made with mutton liver or kaleji. Liver is fried in spices alongwith ginger/garlic paste in a yogurt based gravy.
Rating: 2.5/10 - Votes: 7 - Views: 20825
---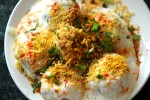 Mazedaar Dahi Baray
A delicious treat for teatime and all other occasions.
Rating: 4/10 - Votes: 8 - Views: 21942
---

Nargisi Kofta
Eggs covered with mince meat cooke in gravy of almonds and tomato.
Rating: 3.5/10 - Votes: 8 - Views: 17803
---